Join the Romanian Festival
1st. Romanian Festival
You'll be delighted by Romanian traditional food and drinks, live music and folk dance performances, a marketplace with Romanian books, jewelry, icons, various activities for kids and a folk exhibit where you can learn more about Romanian history, folk clothing, pottery and more.
Romanian Artists
Music is the greatest communication in the world. Even if people don't understand the language that you're singing in, they still know good music when they hear it.

PROGRAM
Will be a very rich program in one day event!
ROFEST Location
Romanian Festival
Holy Resurrection Parish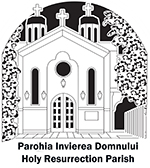 [Total_Soft_Gallery_Video id="1″]